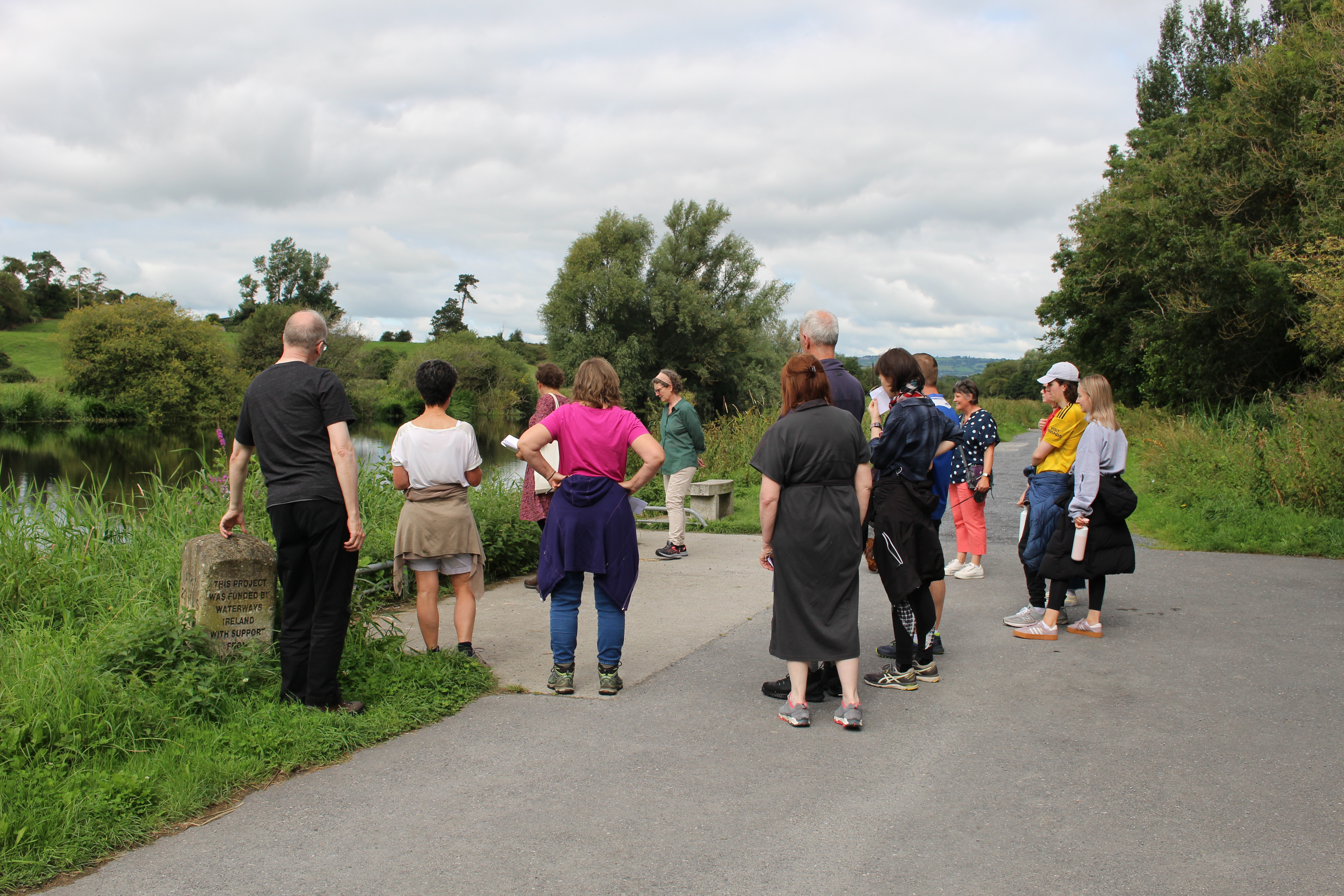 Wonder, They Wander, river walk, commisioned by Muine Bheag Arts, Grass Roots, 2021
Wonder, They Wander is an iteration of an online project by Saidhbhín Gibson whereby more-than-human life living along the River Barrow was documented and then disseminated using an Instagram feed.

You are invited to join the artist to walk a stretch of the River Barrow, commencing in Muine Bheag, Co. Carlow. Riverine flora and fauna will be the main focus of the walk. The event coincides with the completion of the artist's online project.

Saidhbhín Gibson has exhibited nationally and internationally in solo and group shows most recently including Hindsight is 2020, Rua Red, Dublin 2020, A Vague Anxiety, IMMA, Dublin 2019, Encounters with the Land, VISUAL Centre for Contemporary Art, Carlow, 2018 where she was awarded the Éigse Graduate Award, Cairde Visual, The Model, Sligo 2018, Lop ing Towards Darkness, VISUAL Centre for Contemporary Art (solo), 2017 and 'Make it OK' touring to seven UK venues 2015-17

Saidhbhín Gibson's work explores the commodification of Nature for and by humans. Her work focuses on human-centric attitudes to the environment. Multifarious methods of production are employed in the manufacture of the work including video, photography, sculpture, needlepoint lace and text.
Back to artists